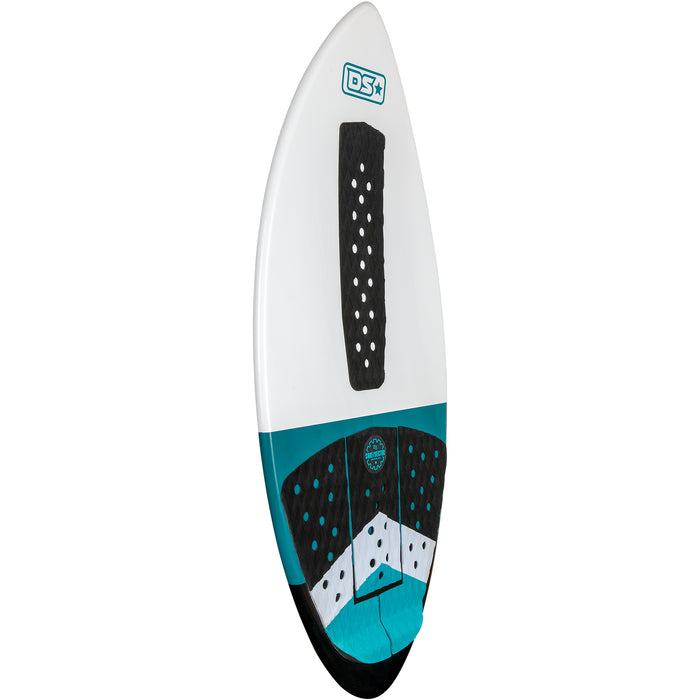 Fiberglass Performance Skimboard with EVA Traction Pad, Multiple sizes, Carbon Fiber Reinforced
Specifications:

PVC Foam Core - good for all thermal conditions

Layered Fiberglass with Carbon FIber reinforced nose and tail

Diamond Pattern EVA Pro Traction pad with 3M Marine Grade Adhesive

Shape: Hybrid. Rounded Pin Tail, Hard Rail, 2.25 inch nose rocker

Designed for sand sliding or riding waves
Recommended Weight:
44inch: (50lb. To 130lbs.)

48inch: (130lb. To 160lbs.)

52inch: (160lb. To 220lbs.)
Pro Traction Pad Preinstalled - Custom sized to the board with full coverage on the rear. Pad is Diamond pattern EVA Foam for maximum grip in all conditions. Rear pad has Raised Center arch and tail kick. Center arch bar that runs down the center of the board. High grade marine spec adhesive.
Lightweight and Durable - Super rigid PVC foam core, layered fiberglass and Carbon Fiber reinforced nose and tail. The light weight of this skimboard makes it extremely maneuverable. The boards reinforced construction makes it extremely crack and fracture resistant. The PVC foam core is safe for all thermal conditions and will not delaminate.
Performance Design - Hybrid Shape, Smooth Polished Bottom, Rounded Pin Tail, Hard Rail, and 2.25 inch nose rocker. Great for sand sliding or riding waves. Great for riders of all skill levels and wave conditions.
One Year Warranty - Buy with confidence, our one year no-questions-asked warranty has you covered.